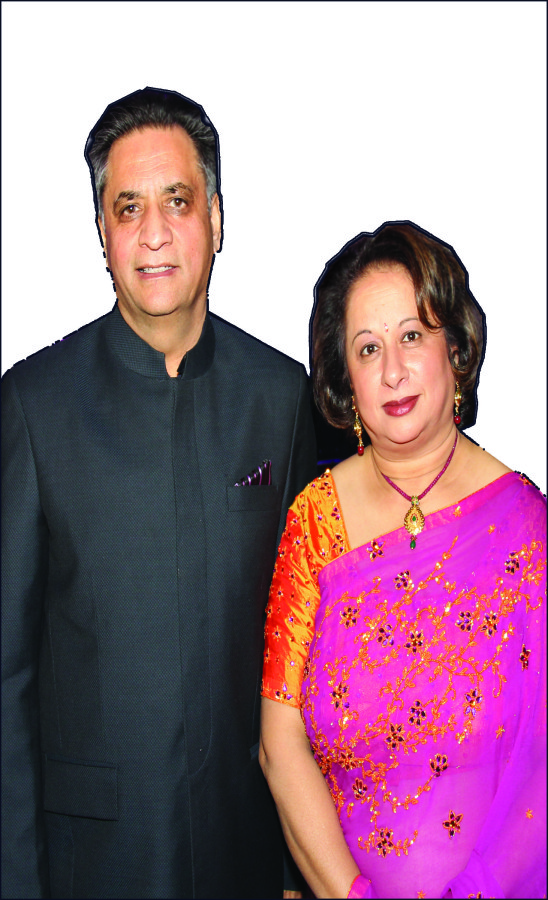 During her daughter's wedding over 14 years ago, Midu a resourceful and creative mother decided to take advantage of the network of manufacturers and wholesalers she conducted business with during her many years as a retailer and manufacturer of clothing goods. She made connections with gift and textile distributers and each one remained a relationship with amicable rapport. Through this network, Midu was able to source cost effective and one-of-a-kind products. Having showcased these items during her personal events, Midu later was requested by friends and family to borrow or rent these items for their own weddings. Over time, Midu found herself renting out items and making additional purchases for those that requested more. Beginning with centrepieces and fabric panels, followed by one mandap, and then doli, …a year later came the inception of Diya Decor.
The name Diya belongs to no one in Midu's family as most believe. It was a name suggested by Satish (Midu's husband and pillar of support), and gives meaning amongst South Asians of: "light" or "lamp", something that shines, glows, and gives radiance.
Since then, Diya Decor has grown immensely. Having started from the basement of her home to a 13,000 sq. ft showroom over a decade later; this came as a result of Midu's perseverance, diligence, and incredible need to please others. Her children Sarika and Ricky have always helped manage and direct the business. She has stepped aside and confidently passed on her torch full of aspiration to her children, so they may enhance and grow Diya Decor.